Hi there!
Father's day is coming. We can not deny that father is  great person in our life. Even you who is sitting in front of computer may be a daddy of some lovely babies. You are not only developers, designers, businessmen but also a great father. Let's cheer yourselves and your own father!
In this special event, we would like to give you discount of 20% for up to 6 items and all services in Magentech site .  Do not hesitate because it only occurs from 15th June to 21st June! Let's check it out!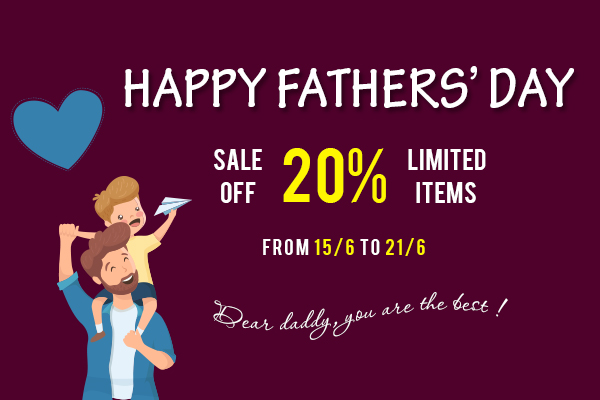 Besides, there are many service as well as products in Magentech site are waiting for you:
Here are coupon code for you to use the service above:
PAY ATTENTION: One more thing that we think you may be interested: After buying Market Magento Theme, if you rate this item 5 star, you will get FREE Quickstart Installation. Just request via Ticket System and send screenshot of your rate, we will install site for you right then!
Be Quick!